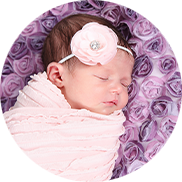 Wow! What an experience you've treated me to! From the beginning to the end of my stay at La Isha, you exceeded my expectations. The care of the nursery staff was so much better than a private nurse. They were so loving and patient and I felt so calm and secure knowing my baby was in such good hands. Thanks for everything!
Ready for an Unforgettable Experience?
Get in touch to schedule your stay at La Isha.